When:
August 6, 2022 @ 1:55 am – August 31, 2022 @ 2:55 am
2022-08-06T01:55:00-04:00
2022-08-31T02:55:00-04:00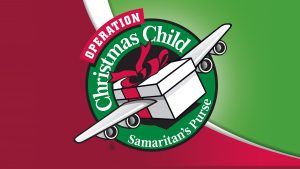 Every month, we have a list of collection items we are gathering. In November, we will be having a shoe box packing party. Stay tuned for an update for our announcement of the date for the event.
August Collection Items: School Supplies/ Craft Supplies/ Activities *high-demand items
Pre-sharpened pencils/ colored pencils*

Small manual pencil sharpeners*

Erasers

Pens

Crayons*

Markers*

Highlighters

Pencil Cases

Chalk

Chalk Boards

Sticky Notes

Blank Index Cards

Notebooks Paper (loose leaf or construction)

Glue sticks

Rulers

Safety scissors (blunt tip)

Solar Powered Calculators

Scotch tape

Duct tape (in a pretty design)

Stickers

Stamps with ink pad

Glitter (in a tightly sealed container)

Stick- on rhinestone jewels

Ribbon

Sewing Kits

Fabric Sections

Mini craft kits

Coloring books

Journals

Picture Books

Watercolor paint pallets (not liquid) with paintbrush

Playdough (consider cookie cutters that the child can use with the playdough)

Puzzles

Playing cards

Marbles

Kaleidoscopes

Binoculars

Compasses

Fishing Kits
ALL ITEMS MUST BE NEW!
Things we CANNOT send:
Nothing edible (this includes toothpaste)
No scary or war-related items
No liquid or lotions
No medications (items labeled as "medicated") or vitamins
No aerosol cans
Nothing breakable (including glass containers)
No damaged items