WELCOME!

Crosswinds Alliance is a part of the world-wide movement of the Christian & Missionary Alliance (C&MA) and is located in Butler, PA about 4 miles outside of town on Rte. 356. We are an evangelical community of believers, committed to
Jesus Christ as Lord and Savior. This is not about us, programs, events, music, or preaching, but it is about Jesus Christ and exalting Him, inviting His Holy Spirit
to work among us.

Check out the Men's Small Group study on the first Tuesday each month, different men's events, various women's events, prayer circle on Wednesdays, fellowship events shown under Upcoming Events, and our Blaze Youth group. A cry room for birth through 2 years old is provided.

2013 Focus: REACH OUT
Reach out to Jesus
Reach out to each other
Reach out to the community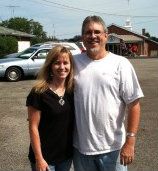 We invite you to come Sunday at 10:00 a.m. for worship!

Should you visit, know that we don't require a "dress code"
and we won't pressure you or single you out.

Visit us on Facebook!